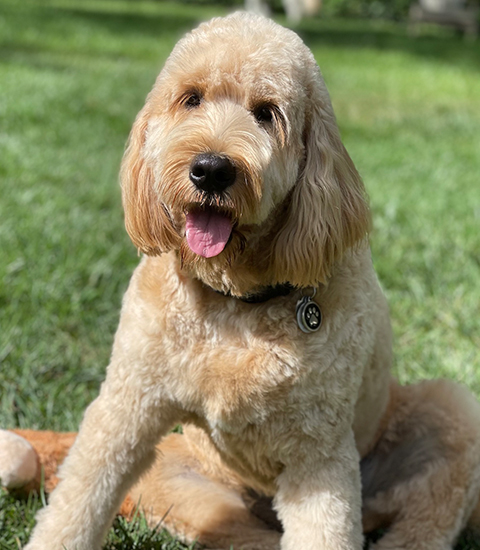 ---- Chief MORAL Officer (CMO) ----
Ford Samson Pyle (aka Ford, Ford-ee or Monkey), is the most recent pup addition to the Green Apple team. Ford serves as the CMO, Chief Morale Officer, and he excels at his job each day. Ford is all about petting others and giving hugs. 

It's true that Ford has never met a person or other dog he hasn't loved. He is crazy over his big brother, Charlie, and spends his days serving as his shadow. 

In his free time, Ford can be found chasing Charlie at the park, laying poolside, or sharing his toys with all house guests.