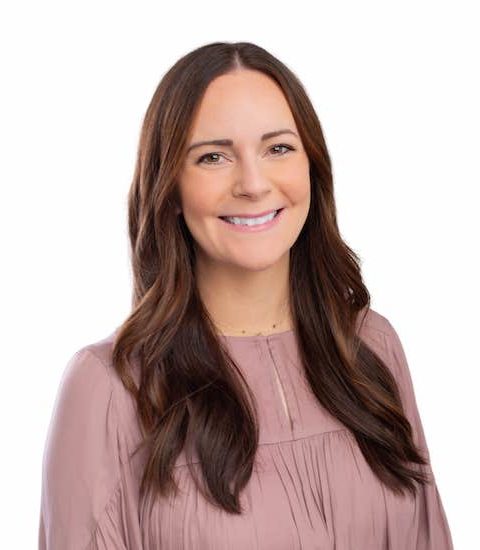 ---- Client Relations Specialist ----
Lindsay Lanahan is an empathetic, intuitive, and creative problem solver with a heart for helping others. Combining these natural strengths with her diverse experience working in financial, entertainment, and nonprofit industries make her an ideal Client Relations Specialist for Green Apple Strategy. In her role, Lindsay helps strategize and execute effective marketing initiatives for clients across various industries. Her ability to connect how customers think with a client's overall goals gives Lindsay incredible resourcefulness to identify new opportunities for our clients. 
"I love learning about the psychology of marketing and the user experience," explains Lindsay. "I also love the process of identifying a problem or opportunity, creating an approach, implementing it, analyzing what worked and what didn't, and adjusting. It's exciting, and I love that we're able to adapt to find a solution that truly makes a difference!"
As an Enneagram 4 who grew up in the Midwest, Lindsay has expressed her creative, empathetic, hardworking, and diligent spirit throughout her career. After graduating from college, she spent two years working in development for the Cystic Fibrosis Foundation in Nashville. From there, she went on to work at Creative Artists Agency managing tour logistics and finances for world-renowned pop and country music artists. She later combined her nonprofit experience and love of the arts to serve as the Development Manager for OZ Arts, a non-profit contemporary arts center. 
After learning about Green Apple from a friend, Lindsay knew it would be the perfect opportunity to serve clients in a way that aligns with her natural skill set.
"I was immediately drawn to Green Apple when I recognized how they took the time to understand each employee and client—whether it was through diving into the Enneagram or taking the Culture Index Survey to learn about each person's natural behaviors. When I met Sam, and the rest of the team during the interview process, I knew I was in the right place."
Personally, Lindsay loves spending time with family and exploring Nashville with her husband Patrick. On any given weekend, they can be found enjoying one of their favorite restaurants, seeing movies at the Belcourt, or taking a day trip to attend a music festival. Lindsay bright and adventurous spirit resonates with everyone who knows her.