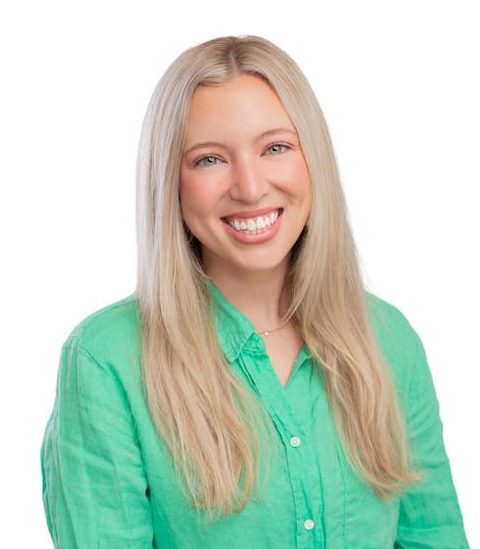 ---- Content Marketing Specialist ----
Once a member of Green Apple's Orchard, Katie Shayotovich is our Content Marketing Specialist. Katie is a Hendersonville, Tennessee native with a passion for social media. She loves to keep up with the latest trends, discovering ways that she can help our clients take advantage of emerging marketing opportunities. 
With a diverse background in social media and PR, Katie is well-versed in what it takes to improve a company's brand awareness—and we're elated to have her talent on our team. As Green Apple's Content Marketing Specialist, Katie focuses on social media for all of our clients, working closely with our content team to collaborate on and execute their strategies. 
Katie is a graduate of the University of Tennessee-Knoxville, where she was a public relations major in the College of Communications. She also received her master's degree in sports management while working in recruiting in the Tennessee Football front office. Additionally, she assisted the Director of Recruiting and Football Relations and the coaching staff with recruiting events and strategy. Katie's love for social media grew while she was involved in All Campus Events at Tennessee, where she led the social media efforts and helped recruit for different events around campus.
She explored that love through several social media and marketing internships during her undergraduate career, including interning with Volunteer Traditions, Tennessee's Athletic Marketing Department, Zander Insurance, Haslam College of Business, Allegiant Athletic Agency, Nashville Sounds, and Eli Lilly and Company. 
Katie found her role at Green Apple after meeting Owner and Chief Marketing Strategist Samantha Pyle and inquiring about social media freelance opportunities. From there, she became part of our Orchard team and completely fell into step with the rest of the core team members. She says, "I was drawn to Green Apple because of how genuine, kind, and talented the employees are! I felt like I fit in seamlessly, and I loved working on a smaller team in a boutique agency setting. I look up to Sam a lot. We have similar personalities—being that we are both Enneagram 3s and Aries."
When she's not working on our clients' social media, Katie is exploring one of her many hobbies, including traveling the world and going to Vols and Preds games. You'll often find her working remotely for Green Apple in Europe! She's also a big reader and loves chatting about her latest read with her coworkers. 
Katie and her husband, Drew, live in Charlotte, North Carolina, where they love attending Charlotte Hornets games as season ticket holders and exploring the local food and coffee shop scene. She says she misses Martin's BBQ in Nashville and frequently visits home to eat Martin's wings with her dad before Predators games.